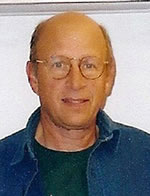 Hometown

Kinzers, PA

High School

Pequea Valley

College

Susquehanna University
Coaching Bio
In 2002, Coach Lichty was hired by the WASD to lay the foundation for a high school varsity soccer program with an inaugural co-ed season to be played by 7th and 8th graders at Rock L. Butler Middle School. The success of that season (6-3-3) prompted parents to advocate for a rollback of the originally scheduled 2004 varsity program to 2003.
After careful review, the WASD school board approved that request and the necessary budget allocations that included grant money offsets secured by parents. Coach Lichty was then hired to administer the boys varsity program and when the WASD didn't receive any applicants for the girls varsity coaching position, he agreed to coach that program as well.
Coach Lichty began his soccer career playing at Pequea Valley High School in Lancaster County, PA which at the time was a recurring District 3 soccer champion. He went on to play as a freshman varsity starter at Susquehanna University in Selinsgrove, PA where he graduated with a B.A. in Biology. From there he went on to serve for 20+ years as a USAF fighter pilot attaining the rank of Lieutenant Colonel with the opportunity to command a USAF fighter squadron. After a successful USAF career, he worked for both General Dynamics and Lockheed Martin traveling internationally to conduct F-16 accident investigations followed by assignments in cockpit design for both the F-22 and F-35 programs. Along the way he completed an M.S. in Human Resources Management from Golden Gate University and an M.S. in Kinesiology with emphasis on sports psychology from the University of North Texas. His soccer experience prior to arriving at the helm of the Wellsboro Hornets boys and girls varsity programs includes:
Southeast Virginia Youth Soccer Association Appeals and Discipline Committee member.
United States Soccer Federation certified soccer official.
Member of the player assessment coaching staff for New Mexico's Olympic Development Program.
Coaching director for the Weatherford, TX, Storm select soccer program.
International tour coach for Moffatt Enterprises, Dallas, TX, coaching an U-14 boys team in the Dana Cup, Denmark and the Gothia Cup, Sweden.
1992 North Texas State Soccer Association Boys Coach of the Year.
Member of North Texas State Soccer Association's coaching staff.
Football Association of Ireland International Coaching Diploma.
United States Soccer Federation National "B" license and National Soccer Coaches Association of America Advanced National Diploma.
In 2004, Coach Lichty continued with the boys varsity program while Todd Fitch assumed the reins of the girls varsity program. After only one season (2003), the boys program qualified for district playoffs; repeating that accomplishment again in 2005. In 2006, Coach Lichty left the WASD soccer program to coach the Soaring Capital's Soccer Club's U-19 boys select team guiding them to a league championship. Coach Lichty also continued his community effort to establish an affordable select soccer program in Wellsboro that would provide the WASD soccer programs with experienced competitive soccer players. To do this, he brokered an arrangement with the Balls Mills Soccer Club in Williamsport, PA to sponsor U-10 and U-12 Wellsboro teams that would play in the North Central Pennsylvania Soccer League training in Wellsboro and playing their home games on the Balls Mills fields. That program continues today. Coach Lichty also coached one of the first Wellsboro U-12 futsal teams that played at the Williamsport YMCA as part of the competitive Susquehanna Valley Futsal League.
Outside soccer and inside the community, Coach Lichty served on the Laurel Health System Board of Directors and currently serves on the North Penn Comprehensive Health Services Board of Directors, Soldiers and Sailors Hospital Board of Directors and is a member of the Susquehanna Health System's Quality and Safety Committee. He also served as a member of the Pennsylvania Game Commission's Citizen Advisory Committee for Wildlife Management Unit 2G. Coach Lichty resides with his wife on their farm near Blackwell, PA where he enjoys gardening as well as hunting and working on his DCNR Stewardship Plan for timber and wildlife management.